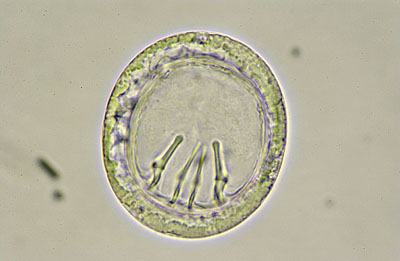 ObjectiveLens 100x
Microscope:Olympus CHS-F DPLAN 100x(Oil), Bright-field(Koehler illumination)
Camera:Nikon D1x Lens:NFK2.5x LD
If you want to observe more details, use 100x(Oil) lens. Close 20-30% of condenser iris to extract maximum performance of your objective lens.
Search for a place where there are less object in the field and set the custom white balance to get the correct white balance. This is the most useful merrit when using digital camera. Do not change the light control after the white balance is corrected. If you have touched the light volume, correct the white balance again.